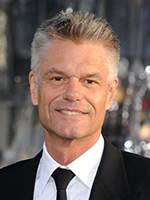 National Space Society Board of Governors
Harry Hamlin is a film and television actor best known for his roles as Michael Kuzak in the television legal drama series L.A. Law and as Perseus in the 1981 fantasy film Clash of the Titans.
Classically trained, Mr. Hamlin has degrees in acting from Yale University and The American Conservatory Theater in San Francisco. Mr. Hamlin's stage credits include the Broadway revival of Clifford Odets' Awake and Sing playing Moe Axelrod, the Broadway revival of Tennessee Williams' Summer and Smoke playing John Buchanan and the Broadway revival of Chicago playing Billy Flynn. Mr. Hamlin played the title role in Hamlet at the McCarter Theatre in Princeton before playing Henry V in Henry V at the Shakespeare Theatre in Washington D.C.
Mr. Hamlin is a promoter of fusion energy and a co-founder of Tri Alpha Energy, Inc. and is also a board member of Advanced Physics Corporation.